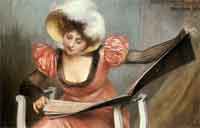 Benefits of Wikispaces
A wiki simply denotes a collection of Website pages, designed to help you modify or contribute content vial markup language. In other words, wikis typically help to create community websites where anyone can modify, upload and exchange files and documents. Wikipedia is a popular wiki that contain information on various topics. The benefits of wiki as a learning tool are discussed below.
1. Facilitates document collaboration
The main reason why instructors use wiki for classroom lesson is that they help facilitate document sharing among students. Wikis are effective collaboration tools and with advancement in technology, there are far greater benefits of using wikis that any potential snags that may be present. Today, learning has been simplified through the use of wikispaces.
2. Easy to learn
This technology is fairly straightforward since no technology is required. Moreover, only end-user knowledge is needed to learn the technology. For this reason, tutors now use wikis as a learning tool to manage coursework. Nonetheless, it is important for the tutor to manage the wikispace before class to ensure an effective collaborative process.
3. Better interpretation
Besides improving data management, wikispaces also help in data interpretation and analysis. The technology comes in handy with respect to collaborative learning, as well as facilitating better communication. In fact, learners have reported significant comfort levels with wikis. With clear communication, diverse learning becomes possible.
4. Easy to customize
You can make modifications to wikispaces by simply clicking a button. This is the reason why wikis have become popular collaborative tools; they don't involve any coding whatsoever. Simply add photos, add backgrounds, change colors and so forth.
5. Add blogs, chat and videos
If you need an interactive wiki, add YouTube videos directly so that readers can communicate with each other.
Students normally become distracted when they use computers for learning purposes or course-related projects. On the other hands, using Wikispaces as a learning tool require reliable internet connection.