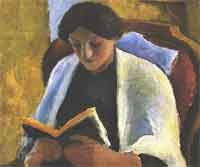 Benefits of Service Learning
Service learning refers to a technique of teaching that emphasizes on the importance of classroom curriculum, as well as meaningful service, like youth service. Basically, it can be classified as experimental education to help learners become well-rounded.
1. Develops skills
Service learning has now become integrated with university and college curriculum instead of operating as co-curricular or extra-curricular programs. Many institutions have introduced these programs to their students to improve their skills, which enable them to gain the experience needed in the ever competitive marketplace. As a result, learners become flexible in many ways and henceforth can participate in community development.
2. Builds leadership skills
By participating in service learning workshops, students not only learn the basics but also known how to apply the skills they acquire from teachers to benefit those around them. For instance, business students may help unemployed workers by setting up small workshops to teach them interview skills, as well as effective job searching techniques.
3. The programs encourage participation
Service learning workshops also provide leadership programs designed to ensure every student participates in the project. Moreover, these programs aim to build leaders but others might take more time to develop these skills. Service learning therefore plays a role in identifying natural leaders, as well as shaping those that aspire to have leadership skills.
4. Improves literacy levels
For instance, students who are taking courses that focus on how to improve illiteracy might send books to the less developed countries to ensure children have an opportunity to read and write. On the other hand, nursing students might travel to other regions that lack health care facilities to teach people better ways on how to improve their health, while those participating in social studies might help build playgrounds and community centers.
Service learning programs can be time consuming, as well as expensive for most people to afford. However, these programs have a positive impact on the community, not to mention their role in building leadership skills.