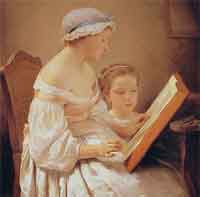 Benefits of Online Courses
Online courses are beginning to take precedence in the current society as many students are now choosing to do their courses on the internet. Online learning comes with several benefits provided you are committed to your studies. Further below are benefits of online courses.
1. Cost benefits
A key benefit of doing online courses is that they are normally less expensive as compared to traditional courses, especially if you are not financially ready to follow the full degree course. You are going to save lots of money on books, food and also travel. Another benefit concerning cost is the fact that you have the opportunity of choosing when to study the courses such that when you do not have sufficient cash one semester, it is possible to take a short break and then return when you have sufficient money.
2. Very convenient
People who are currently employed greatly benefit from online courses as they can still study and do their jobs without disturbances. In addition, you can also study and read during periods of the day that you feel you are more efficient. If you find that you are truly overwhelmed with regards to balancing the course with you other work commitments, then you can stop and restart at another suitable time.
3. Highly flexible
Not only are online courses flexible in terms of time of studying, but they are also flexible geographically. The student no longer requires being in a specific location for taking a class. Furthermore online learning does not need a commute, resulting in cost and time savings. People in remote locations and those who live far away from schools can still study and get the degrees they want.
The shortcoming of online courses is that the students are isolated from each other, which could negatively affect the studies when it comes to doing group work.