Benefits Of DHA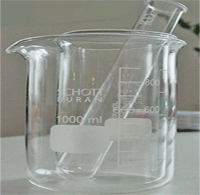 Benefits Of DHA
DHA is the abbreviated form of "docosahexaenoic acid", which is a polyunsaturated omega-3 fatty acid. DHA is a beneficial fat and is vital for the development and functioning of the eyes, brain, and central nervous system. The fatty acid is sufficiently required both during infancy as well as childhood. The development of brain is rapid in the first few years of life and a high quantity of DHA is consumed by brain during this time. As DHA helps in the growth and development of brain and eyes, DHA deficiency negatively impacts the growth and development of these organs. Apart from this there are many benefits of DHA for our body. Some of these benefits include:
1.Helps in development of brain.
This essential fatty should be sufficiently consumed through diets both by pregnant mothers and infants. The only source of DHA for a fetus and a breast feeding infant is through the mother. If a woman suffers from DHA deficiency during pregnancy, it can lead to poor development of brain. Similarly most infant formulas lack DHA and children who are solely kept on these might develop DHA deficiency. It is therefore important that pregnant mothers consume sufficient amounts of DHA in their diet, so that the child is prevented from the occurrence of such diseases.
2.Helps to maintain cardiovascular health.
This omega-3 fatty acid along with EPA is quite beneficial for the heart and the vascular system. According to one study DHA helps to treat a condition called hypertriglyceridemia. This fatty acid also leads to a slight increase in the HDL also known as good cholesterol, which is good for the heart. Fish oil contains good amounts of DHA and its regular intake can help to prevent cardiovascular disease such as strokes and heart attacks.
3.Beneficial for the mind.
According to researchers diets such as typical American diet might lead to mental conditions like depression. These diets have good amounts of omega-6 fatty acids and fewer quantities of omega-3 fatty acids. People consuming such diets should consume fish oil and other non fish sources of DHA to avoid such mental conditions.
4.Helps to reduce inflammation
DHA suppresses the action of specific enzyme like COX-2 and other inflammatory chemicals. It is thus useful in preventing and curing various kinds of inflammations in the body.
5.Reduces the risk of internal blood clotting.
DHA reduces the blood viscosity and thins the blood. Thus sufficient intake of DHA reduces the chances of internal blood clotting.
Although there are numerous benefits of consuming DHA, but this fatty acid should preferably be consumed through natural sources. This is because some varieties of fish and supplements made from them contain heavy metals like mercury which are quite dangerous especially for pregnant women. Consume any DHA supplement only after getting it prescribed by a doctor.
Benefits Of DHA
Tweet
Do you think the article can be improved? Share Your Expertise