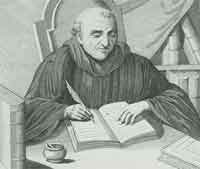 Benefits of Preschool Education
Preschool education plays an essential role in early childhood development, both socially and academically. It prepares children socially, emotionally and academically for kindergarten. Attending preschool therefore has long term benefits for children to ensure that they are ready for a classroom environment. Read on and learn the reasons why you should take you child to preschool at an early age.
1. Builds social skills
Preschool is an important stage in early childhood development as it focuses on developing their communication skills. By sending more time with their friends at school, children develop better social skills as they learn how to interact with each other. In addition to that, they become emotionally mature and can follow instructions.
2. Improves confidence and self esteem
Preschool can improve your child's confidence and self-esteem. Since you child learns how to interact with others in a classroom setting, the transition from preschool to kindergarten will be easier for them. Different preschool centers provide a different experience, so you can find a program with a well structured curriculum.
3. Increases concentration
Preschools typically strive to introduce a certain behavior or attitude into young learners, so that they have better attention and concentration spans. By participating in different types of activities, you child will concentrate well in class.
4. Better cognitive skills
Early childhood education is very important as it helps to kick starts your child's education. Statistics show that children who join preschool do well at reading skills and math than those who join kindergarten straightaway. In addition, children in preschool programs have better cognitive skills as they participate in a variety of activities.
5. Educational foundation
Although it may seem like fun and play, preschool is actually their foundation for education. Children grasp many skills as they interact with each other.
Early childhood program, or preschool for that matter don't provide individual attention, as they focus on a group of children.