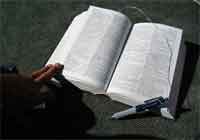 Benefits of Outdoor Exercises
It is an undeniable fact that regular exercise help to improve your overall health. Since most people nowadays lived sedentary lifestyles, there is an increased risk of heart disease and stroke among other health complications. Therefore, participating in outdoor exercises on a regular basis will get you back in shape, taking a walk for instance is a simple exercise that does not require any form of expertise whatsoever.
1. Appreciate nature and its surrounding
We often run on a treadmill everyday in the same surrounding, which tends to be boring. Or you can try to install a TV screen to keep you psyched as you exercise but still, you can never replace the true beauty of what nature has to offer – the greenery surrounding, the woods and the ever blue sea. Exercising outdoor truly creates a revitalizing and invigorating experience.
2. It is fun
Many people often quit working at the gym due to boredom as one may end up performing the same routine day in day out. On the other hand, there are numerous outdoor exercises that you can do, ranging from swimming, skate boarding, skiing, gardening, cycling, hiking and jogging.
3. Enjoy the fresh air
Outdoor exercises give you the opportunity to breathe in fresh air, which in turn cleanses your lungs as it improves circulation of blood throughout the body. As a result, this boosts your overall energy level, and clears the mind. Therefore, exercising outdoor is the best way to improve your performance, mentally and physically.
4. No membership charges
I am sure you agree with me that many people shy away from gyms due to high membership charges. This is where outdoor exercises come in handy as you don't require any kind of special equipment whatsoever. Jogging, for instance is a great outdoor exercise that only requires a comfortable set of shoe and you are set.
The main disadvantage of exercising outdoors is change in weather conditions. For instance, you may not be able to run when it is cold.