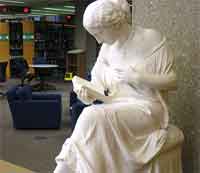 Benefits of Middle School
Middle school is typically for students from grade six to nine. Children in middle school have more responsibilities and homework, with lots of benefits being realized. Actually, there are lots of positive things about middle school and it serves as a good transition for any student. Here are benefits of middle school.
1. Social benefits
Middle school is a good place for kids to interact with their peers. They can meet and easily make friends, enhancing their social skills. These social skills are also essential in real life where the kids require interacting with other people. Moreover, as the students attend middle school dances, they can continue working on their communication skills.
2. New classes
For most students, middle school offers the benefit of new classes that they can now enjoy learning. A popular addition in middle school is the foreign language classes. Students also have the opportunity to take various electives like art, band or chorus. In fact, most middle schools have full bands and a choir, which enables students to build those areas.
3. Better physical education
Middle school provides a comprehensive physical education class to all students. This will assist learners to build essential skills that are necessary for athletics. Eventually, students will attain more physical knowledge and also more chances to take part in sports and athletics at the high school and intermediate levels.
4. Extra-curricular activities
The other great benefit of middle school is the great range of extra-curricular activities offered. For instance, students can take part in the student government and other middle school clubs. Furthermore, there are various other activities like auditioning for cheerleading squads, school teams and also middle school plays.
Even though middle school is a bit challenging than the relaxed elementary years, it is an essential part of learning. It even provides a wide variety of instructors with various teaching styles.