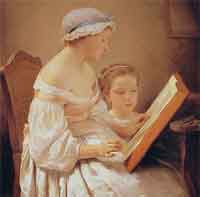 Benefits of living in Canada
Many individuals are considering moving to Canada in search of better employment opportunities. Most people wish they can get similar benefits enjoyed by the citizens and in fact, immigrants often receive numerous opportunities as those accorded to the residents. This is the reason why Canada is considered as a safe heaven for migrants.
1. Right to work and live
If you move to Canada, you get the chance to work and live anywhere that you wish. Your children will receive free school education, as well as free medical coverage for your family once you apply for permanent residency.
2. Social and economic benefits
There are numerous social and economic benefits available to those who are struggling to find jobs and the unemployed. In addition to that, you have guaranteed benefits if you have a family. After you have become a permanent citizen, you can sponsor your siblings and your family to join you in Canada.
3. Better life
Canada is a safe haven for inhabitants since it has low crime rate. Moreover, you have the opportunity to visit other countries, for instance the United States without a visa which is often given to visitors. Once you have immigrated to Canada, apply for permanent citizenship and enjoy plenty of job opportunities.
4. Job opportunities
Statistics show that Canada offers more job opportunities than Saudi Arabia and other European countries. This is one of the reasons why you need to consider moving to Canada, plus you get the right of freedom as those enjoyed by the residents.
5. Appreciates diversification
Canadian is well known for its diversification as compared to the US. Diversified cultures and backgrounds are respected without bias whatsoever. In many cases, the minority often receive special assistance from the government.
Even with the best credentials, finding a job may prove hectic especially at the start since employers often want to see whether you have Canadian experience.