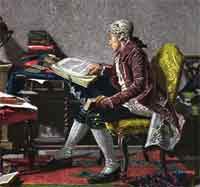 Benefits of Lecithin Granules
Lecithin is good for your health but how good is it? It was discovered in 1850 as a naturally occurring fatty substance which can be found in foods such as egg yolks, soybeans and whole grains. Within the body, lecithin is a kind of lipid which is needed in all living cells. It helps with the utilization of vitamin A, B, E and K within the body and further its granules help in the breaking down of cholesterol and fat. The following are its benefits explained well.
1. Aids in weight loss
Lecithin is a natural occurring fat emulsifier within the body that helps to prevent fat cells from collecting in the liver. Many supplement companies now suggest that lecithin granules help to break fat cells in the liver. Just like any other supplement advertised as a good fix for your weight problems, this supplement will be beneficial if you take it while exercising as well.
2. Lowers cholesterol
Lecithin is a source of vital fatty acids which are important as they help the body utilize essential vitamins such as A, B, E and K. Lecithin granules also disperses fat and cholesterol naturally into smaller particles and consequently helps to keep any cholesterol from collecting in the arterial walls and food is therefore able to move efficiently through the body. All these are important because they help protect the body from cardiovascular and arteriosclerosis diseases. Lecithin granules also help in the absorption of vitamin A by the intestine and thiamine by the liver.
3. Maintains proper liver function
As lecithin is a natural emulsifier, it aids the liver in breaking down of fat cells as well as keeping them in a liquid form preventing them from clinging in the arteries. It therefore helps the liver to function properly.
Some types of food that lecithin granules are found in are really not as healthy and taking too much of them can be harmful to your health.