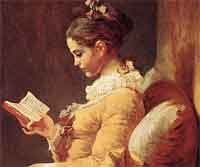 Benefits of iOS4
The iOS4 is basically the new operating system for iPhone 4 as well as later models of iPhone 3. This new technology is also compatible with the iPhone G and iPhone 3GS. The following are benefits of iOS4.
1. Allows multitasking
The greatest benefit of iOS4 is the fact that it can run numerous applications at the same time. This is very beneficial nowadays where people want the capability of switching from one application to the next without having to close any. This means that you can listen to your favorite music on iPod as you browse the internet or send emails. In addition to that, when the system identifies any notice or update, it is going to appear on the current interface.
2. Combined inbox
More often than not business people have numerous email addresses so as to deal with diverse consumers. The iOS4 enables the user to view numerous accounts from various service providers in one inbox. At the same time, it supports quick previews such that the user can understand the content of a particular mail without opening it.
3. Text formatting
The other key benefit of iOS4 is that it has spell check and also text replace for formatting messages. When you misspell words as you type, they turn to color red and then you can correct the spelling. Along with the common 'cut', 'paste', and 'copy' options, there is also a new 'replace' option.
4. Well-organized
You can now group and store your applications in folders and thus it makes it easier to locate and use the applications. The layout of the homepage is also well-organized and it is much simpler to use.
Even though the iOS4 has a much better home page than the previous one, the iPod itself is not as improved as many users would have desired. This is because it lacks adjustable graphic equalizer as well as better support for creating playlists.