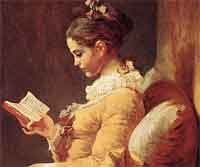 Benefits of GPMC
GPMC denotes Group Policy Management Console and it is new technique of controlling Group Policies. This particular management tool is very popular among network administrators as it makes their work much simpler. The following are other benefits of using the GPMC.
1. Easier administration
The GPMC is highly beneficial in enabling easier management of Group Policy configurations through a whole enterprise. This is because the GPMC brings together all the functions of the Group Policy into one management console. Apart from that, it also offers numerous new capabilities to make work easier. The GPMC works through enabling the administrator to control several forests and domains. An additional advantage is that it can be customized to show all forests and domains within a certain administrative control, enabling the user to delegate duties to various administrators within an enterprise.
2. Improved security
Before the introduction of GPMC, network administrators required using a variety of utilities and applications for managing Group Policy configurations on their different networks. On the other hand, the GPMC now provides a more simplified control of any Group Policy-linked security. Since all the GPOs are now going to be viewed in a single list, security can be easily monitored.
3. Increases productivity
The GPMC considerably improves on Microsoft's traditional techniques for proper GPO management. It provides the capability to easily back up as well as restore GPOs. You can also easily restore filters. The GPMC enhances an individual's productivity since it has a simple user interface. It also has a capability of creating reports based on HTML that clearly display all the configurations in a certain GPO.
With all the aforementioned benefits, it is essential to note that GPMC also has some shortcomings. Even though it is highly useful, it is not very effective when it comes to protecting GPOs being edited during production, leading to damage of servers and desktops.