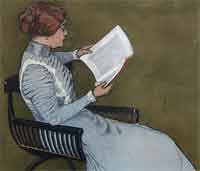 Benefits of Shea Butter
Shea butter simply refers to fatty oil derived from the popular African Karite nuts. It is widely used to treat wide array of health problems, from hair loss to eliminating undesirable facial features such as wrinkles, chubby cheeks, blackheads and so forth.
1. Moisturizes the skin
Shea butter has great moisturizer effect on your hair and skin, restoring elasticity. It is a popular therapy for dry skin. It is also widely used to reduce and eliminate stretch marks that come about during pregnancy, as well as preventing tissue scarring.
2. Promotes vitality
It is high in essential vitamins E and A that provide the much-needed nutrients, which help to tone your hair skin and hair. It is also believed to help promote vitality and youthfulness, as it improves your overall health.
3. Ant-inflammation properties
Apart from promoting vitality, Shea butter helps to sooth insect bites, burns and rashes, restoring elasticity. It also soothes muscle aches and minor joint problems that occur from rheumatism or arthritis.
4. Skin health
Sheer butter also protects your hair from harmful chemicals, as well as the damaging UV rays and chlorine. If you happen to have sensitive skin, Shea butter is a great alternative to conditioners that might irritate your skin. However, it is advisable to consult your doctor if you are on medication to avoid health complications.
5. Healthy hair
It acts as a natural emollient for people with dry hair, as it helps restore hair elasticity. It also moisturizes damaged hair to restore its shine and vitality. Many people now believe that it is an effective treatment for dandruff.
6. Anti-aging benefits
Shea butter contains essential minerals such as Vitamin E and Vitamin A that help you keep the signs of aging at bay, which are responsible for undesirable facial features such as wrinkles.
Although there are no known side effects of using Shea butter, it is advisable that you consult a doctor before you use it if you have skin disease.