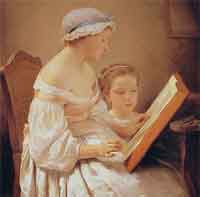 Benefits of Avaya
Recognized internationally, Avaya is a company which specializes with business communication systems such as telephony, network and call centers. As of February 2010 this company is now based in New Jersey, Basking Ridge and has over 20,000 employees and about 10,000 patents across the globe. The following are the benefits of Avaya;-
1. Better phone system connection
Because Avaya has a comprehensive phone system which is designed for both small and medium sized business, it allows all employees to connect and communicate efficiently and effectively. Not only can employees stay connected from anywhere regardless of whether they are, as long as they have an internet connection, they can be able to receive and place calls through their office number from their pc's. Avaya IP office also has good features which are designed to ensure that companies can improve on their communications. These include call tagging, caller ID display and direct dialing. Further, when employees are not able to answer their calls, the auto-attendant can be able to deal with such calls as they come in.
2. Offers high class services
The phone systems in Avaya have a relation to the famous Bell labs and so far not many companies have been able to match the research and development department in Avaya. The Bell lab produces quality product and for this reason Avaya has over 10,000 patents across the globe being known for producing at least 5 patents weekly.
3. Less resources good results
With Avaya phone system, you will only require one cable which is cheaper and easier to install. With a converged network with a single cable, you can be sure that both voice and data will be clear.
However, with Avaya VOIP retrieving voicemails is impossible even with the presence of backups because their technical service system is not up to date.