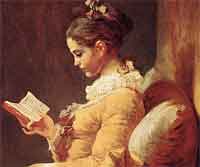 Benefits of Public Service
The public service sector offers a great range of job opportunities, with most occupations represented within or by specific government departments. From the recognizable teachers and doctors to drivers, weapon specialists and purchasing officers, the public service will likely have a good career choice for you. Discussed below are the benefits attained from employment in public service.
1. Attain unique skills
The government usually offers beneficial training and also professional development to assists its workers to better themselves. Some of these programs include free foreign language courses to information technology training. Moreover, these skills got in public service are also applicable in the private business sector.
2. Good work and life balance
The public service offers highly flexible work timetables so as to facilitate better life quality for its employees. From great job benefits, child care and job sharing, the public service offers a good balance between life and work.
3. Benefits others
If you are searching for a method of making a change in other people's lives and the community in general, then you should consider public service employment. Federal workers have an essential opportunity to make a big difference in other people's lives by addressing the pressing and challenging national issues.
4. Good salaries
While there is a common myth that public service does not really pay as much as the private sector, government salaries are very competitive. Furthermore, public service workers enjoy great job benefits, advancement opportunities and also employment stability.
5. Job opportunities
There is a growing demand for public services and the retiring of other employees means numerous available job opportunities. These jobs can be accessed all over the nation and others are also accessible abroad.
The only shortcoming of the public service sector is that it does not cater for a wide variety of activities, as compared to the private business sector. It therefore might not nurture employee creativity.