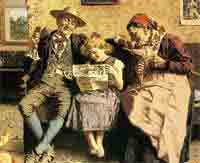 Benefits of PowerPoint
PowerPoint is a dynamic presentation program that is part of the efficient Microsoft Office Suite. Nowadays, PowerPoint is used by students, professionals and medical practitioners among others for showcasing data and material information. Complex presentations and slide shows comprising of images, audio clips, text and sound effects are used to enrich reports and studies. The following are other benefits of using PowerPoint for presentations.
1. Highly flexible
The introduction of custom templates and other newer tools as well as the capability of being used in various platforms makes this particular program highly customizable and flexible. This means that the creativity of the users can be mixed with these flexibility characteristics to showcase material and information that best suits audiences and specific requirements.
2. Engages audiences
PowerPoint presentations hold attention of different types of audiences through the imaginative use of graphics, music and video. Since students nowadays are very technologically advanced, educational tools that comprise of technology like PowerPoint enhance student interaction and involvement in class. Furthermore, students can make use of PowerPoint presentations for enriching their projects and assignments.
3. Great visual tool
PowerPoint boasts of various visual design templates that add worth to presentations and speeches through projector screens in seminars, symposiums and conferences. Actually, sales professionals frequently make use of persuasive PowerPoint presentations containing informative content for educating and informing audiences about services and products.
4. Simple to use
A vital benefit of the use of PowerPoint for organizing your presentations is the fact that it is quite simple to use. Similar to other programs, you require learning and mastering the program prior to understanding how it functions. Nevertheless, you are going to be capable of quickly putting together various presentations with only little familiarity.
The disadvantage of PowerPoint is that certain features like backgrounds and animations can easily distract the listeners from the information present in the demonstration.