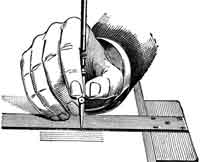 Benefits of Office 2007
Microsoft Outlook is gaining immense popularity since it helps users manage their information and time efficiently. Here are top reasons why you need to consider upgrading to Office Outlook 2007 as it offers several benefits that will definitely help you improve collaboration and increase productivity.
1. User can easily search for information
Do you have problems when searching for information or programs? Well, Office 2007 now helps you search for dates, keyword, or other useful criteria to find items in your calendar, contacts, tasks, or email to save time. Office 2007 is equipped with instant search to ensure the information is within your reach when need arises.
2. Manage your information and priorities accordingly
You can arrange your priorities so that your tasks and flagged mails are laid out clearly. Office Outlook 2007 comes in handy since it has a TO-DO-BAR, which helps to connect other tasks stored in Microsoft Office programs such as Windows Share point, and OneNote to mention but a few.
3. User friendly interface
Microsoft Office 2007 has redesigned messaging interface that enables the user to format, and compose information. You can now enjoy the capabilities and rich features of Office 2007 in a streamlined and accessible location, making it easier to navigate through different options.
4. Allows you to connect with other users effectively
Microsoft Outlook 2007 has enhanced calendar functionalities that allow you to share information with other users outside or within your organization. You can publish e-mail, calendars, internet calendar snapshots, or send business cards to your clients.
5. Organize your data efficiently
Office 2007 has improved color categories that allow you to customize any kind of information, from calendar items to tasks, contacts and e-mail. It helps users to distinguish data items, making it simple to search and organize your information.
You may have noticed problems with compatibility when using Office 2007. For example, you may not be able to send xls files to users with Office 2003.