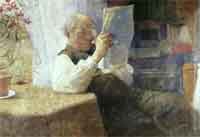 Benefits of CCNA
CCNA is an acronym for Cisco Certified Network Associate. This popular computer networking course was developed by Cisco Systems to impart knowledge on basic competency of support and installation in medium sized networks. Overall, CCNA certified professionals are able to configure, install and operate WAN, LAN and dial access services for small sized network. To achieve the CCNA certificate, one has to pass one single written exam which runs for 90 minutes. The following are benefits of CNNA;-
1. Paves way for networking jobs
CCNA is considered as an entry level into various networking jobs. Although it is a beginner level certification, it is an indicator of skill in working with networks which have not more than 100 nodes. CNNA demonstrates how networks work, setting up configurations and the kind of equipment involved in such tasks. Equipped with this knowledge, someone certified with CCNA can be able to get any networking job.
2. Increases efficiency and productivity on the job
Having a CNNA certification validates a person's specific technical skills and this considerably increases the possessor's professional reliability. People who have obtained a CNNA certification have better chances of occupying good job positions with reputed IT companies. CCNA provides both expert and professional level knowledge. It offers theoretical and practical knowledge. People with CNNA certification, can easily heighten and diversify their skills and are also able to tackle new and cutting-edge technologies
3. Monetary rewards
With a CNNA certification, you have the foundation of all other Cisco certifications, an aspect with attracts many employers. This certification markets and solidified your knowledge for configuring, installing and operating routed WANs and LANs. People with this certification are in very high demand and they get high remuneration accordingly.
However much having a CCNA certification can be beneficial; this course takes a shorter time after which you must be examined. It is also costly considering that it takes a short time.