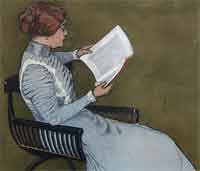 Benefits of SharePoint 2010
SharePoint 2010 is a key part of the popular MS Office suite and it can assist your firm to respond quickly to the changing business requirements. SharePoint was first introduced into the market in 2007. However, the SharePoint 2010 version has several improvements and provides the following advantages.
1. Easy website creation
SharePoint 2010 makes it much simpler to create websites for all your business requirements. This means not only can you create a website for internet consumers, but you can also create intranet sites to be used by your own workers or partners. This particular service is highly useful for people who are not comfortable using web development or those who prefer regular backend in all websites. In fact, the IT team can easily train employees how to maintain the sites in general through using SharePoint 2010.
2. Versatile
Because SharePoint 2010 is one of Microsoft's products, it can be used together with other Microsoft services. Furthermore, Microsoft files can be very easily saved and displayed on sites, a process that was hard in the past. SharePoint eliminates the requirement for the normal editing that is needed to put Microsoft Word documents on the internet. Moreover, SharePoint 2010 utilizes familiar interfaces, thus eliminating any difficulties usually involved in understanding, modifying and uploading vital data.
3. Effective data management
SharePoint 2010 allows all workers to have adequate access to all the important information they require for making development choices, sales proposals and other vital decisions. It enables workers to share vital files with each other so that whole teams have an access to outcomes. This application is also flexible and it is simple to create groups of users and modify access and permission to some documents.
With regards to small businesses, Google Apps offer better functionality than SharePoint 2010 as they are more cost-effective and instantaneously usable.