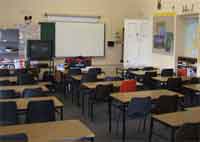 Benefits of MSDN Subscription
MSDN subscriptions in general provide users access to the most recent Microsoft platforms to enable both testing and development. This is a very good tool for software developers all over the world as it provides numerous benefits. Further down is a look at a couple of benefits of MSDN subscription.
1. Enables cloud computing
A key advantage of making use of MSDN subscriptions is that it offers the opportunity to set up something online without requiring going through various IT steps. Aside from that, MSDN subscribers also get discounts on certain offers. For instance, these subscribers can get approximately 700 compute hours absolutely free for specific Microsoft offers. This provides a good opportunity to demonstrate applications and then rapidly distribute them.
2. Free courses
There is always something new that you can learn in the field of software developing. The MSDN subscription allows subscribers to download free collections and expand their knowledge. Each E-learning collection usually consists of about ten, two hour courses.
3. Permanent license
Software contained within MSDN subscription is offered with rights for designing, developing, testing and demonstrating your applications. All licensed users can install the incorporated content on several devices for the above purposes. The MSDN subscription has a permanent license and thus subscribers can still make use of the included content within their subscription even after the expiration of their subscription.
4. Benefits small business
MSDN subscriptions are highly beneficial for people with small companies or business. This is due to the fact that bigger businesses usually have lots of money and thus they can afford bigger servers and programs. Since MSDN subscription is very cheap, you can easily get what you need to ensure your business is running smoothly.
One drawback of MSDN subscription is that it is quite cumbersome to renew your subscription. In some cases, you might not even get any notifications when your subscription is near its expiration date.