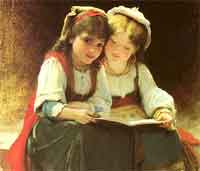 Benefits of iPod Touch 4G
The iPod Touch 4G is basically the most recent iPod released by Apple. Everyone all over the world is now interested in this particular iPod and that is why its sales are constantly increasing every day. The high popularity of the iPod Touch 4G is caused by the advantages that it offers to its users. Some of the benefits of using this particular iPod are illustrated clearly below.
1. Slimmer model
The new iPod Touch 4G is very slim and its thickness is a remarkable 7.2 mm. In fact, it is a spectacle that Apple managed to fit two functional cameras in this slim iPod. The enhanced slimness of this device makes it quite comfy to hold. Holding the iPhone Touch appears like you have a small piece of glass in your hand. Furthermore, there are several accessories of iPod Touch 4G that you could possible use so as to enhance its utility and appearance.
2. High camera quality
The iPod Touch 4G boasts of two high quality cameras. The forward-facing secondary camera has VGA resolution, which is designed specifically for video calling. You can make use of this particular camera for chatting with other users of iPhone 4 or iPod Touch 4G. The other primary camera comes with a high resolution of 5 MP and is adequate for taking basic pictures. For such a thin device, the iPod Touch 4G allows for the recording of HD videos using the camera.
3. Better operating system
The OS used on iPod Touch 4G is an upgraded version of the powerful iOS4 and its known as iOS4.1. It combines the legendary user friendliness linked to using iPods with some good overall performance.
The downside of using the iPod Touch 4 is that while its primary camera takes good quality pictures, it lacks both a flash and the autofocus feature.