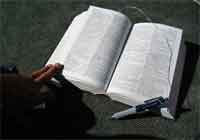 Benefits of SWAT
Special weapons and tactics, popularly known as SWAT is tactical police unit trained to carry out high-risk maneuvers that regular officers find risky. The SWAT units usually perform duties like performing counter-terrorism warrants, subduing high risk suspects, serving warrants, hostage rescues, as well as engaging armed criminals.
1. Specialized equipment
Unlike the regular police, SWAT teams are equipped with high-end specialized equipment including assault rifles, sniper rifles, stun grenades, riot control agents, sub machine guns, and breaching shotguns. Also, they have ballistic shields, armored vehicles, motion detectors, ballistic shields and entry tools to bust inside enclosed buildings.
2. Skilled marksmanship
Officers of the SWAT team have to endure intensive physical training so that they can withstand high risk tactical operations with ease. After recruitments, the potential candidate must undertake specialist courses to ensure he or she becomes fully qualified. Officers are highly trained in skilled marksmanship, as well as hostage rescue operations.
3. Rescue citizen or officers endangered by criminals
With skilled marksmanship and high end equipment, members of the SWAT help in rescue operation, as well as counter-terrorism. The team has skilled snipers who resolve a hostage situation within the shortest time possible.
4. Crowd control
Besides skilled marksmanship, SWAT officers are also trained crowd control technics and handling of special equipment such as tasers and bean bags. This training is geared to provide a reliable tactical team that can handle high risk situations with minimum difficulty.
5. Stabilize high risk subjects
The SWAT unit also provides assistance on search warrants and arrest warrants. In addition to that, they help stabilize high risk subjects as well as providing security at certain events. This is simply because they have skilled snipers and high end equipment.
SWAT teams are often under scrutiny, especially when they operate in low risk situations. Members of this elite team are always in dangerous situations since they only deal with high risk operations.