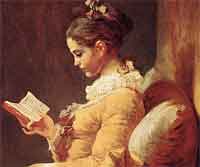 Benefits of LLM
LLM is basically a law master's degree or postgraduate law degree. It is normally a 1 year courseÂ' at most law schools in America. In certain programs you can focus on a specific area of law;Â' however this is not always the case. The following are the key benefits of LLM.
1. Makes the student more marketable
The LLM is a great method of enhancing your qualifications and also increasing your knowledgeÂ' of law. This will make your curriculum vitae more appealing to prospective employers. If youÂ' are a foreigner and you already have a law degree from your former country, then the LLM isÂ' the best option of familiarizing yourself with American methods of practicing law. Since LLMÂ' students are usually in class with regular candidates, you are going to prove that you are on theÂ' same level as all the students at any national law school.
2. Fewer competitive admissions
In fact, it is much simpler to get admitted into a certain law institution as an LLM learner thanÂ' as a regular student. The reason for this is the fact there are normally fewer applicants for theÂ' LLM course. For that reason, if you do not qualify as a regular student in a certain law school,Â' then you could possibly get in through registering as an LLM learner and prove your worth.
3. Establishes students in new markets
LLM is one of the best techniques of establishing yourself in a new market. For instance, if youÂ' are looking to move to another part of the country and you studied law in the Northwest, theÂ' LLM course is the best method of ensuring that you are abilities are still relevant.Â' On the other hand, LLM also has several disadvantages. For example, law firms are usuallyÂ' reluctant to hire associates who they think are not going to stick around.