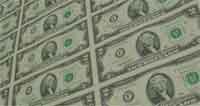 Benefits Of Direct deposits
When your employer deposits your salary directly to your savings or checking account rather than giving you a check, you're participating in a transaction through direct deposit. It is the most widely used mode of electronic payment these days and is popular in most countries of America, Europe and Australia. The process of money transfer through direct deposit is not new and has been in use from the past 40 years. About 90 percent of people who have used this method are satisfied with, making it a success all over the world. The many benefits of direct deposit are:
1.Direct deposit is easy and simple.
The process of money transfer through direct deposit is easy and simple as it removes the hassle of going to a bank for deposition of checks. Your cash is automatically credited to your account in time, whether you are available in town or not.
2.The transfer is secured.
Those who have never used direct deposit payments might carry the myths of insecurity about the process. Whereas the fat is that such payments never get lost. The transfer is confidential and money is transferred into your account electronically rather than passing through many human hands, like a check. There are only a few problems that have occurred with direct deposit, and that too are quickly resolved. The most recurrent cause of the theft in banking system is the disclosure of personal information. This usually happens when someone gets a chance to view your personal financial information via a paper check, bank account statement or billing statement. When you use direct deposit instead of using a check, process for electronic payment is set up, and money transfers take place electronically. This greatly reduces the involvement of human who can view your personal information and be the cause of any theft.
3.The process is chic and smart.
The process of direct deposit is chick and smart. This method provides you your money quite quickly as compared to check deposits. You don't have to wait in long queues for getting your checks cleared. You your self are the in charge of your own money. It is one of the most efficient ways of gaining control over your own finances. With this method of money transfer you can make a decision regarding the division of your salary among your accounts. All this will be done automatically without the intervention of bankers.
4.The process is environment friendly.
The procedures used in direct deposit are friendly to the environment. Every year, checks contribute 3.6 million tons of carbon dioxide to the environment. Using the direct deposit of transfer reduces the use of checks and thus reduces pollution contributed to the environment.
5.Increases productivity.
As the time involved in all activities is reduces due to mechanization of the process, the productivity of employees is enhanced.
With so many advantages to the user, the bankers and the environment, direct deposit is one of the most preferred methods of money transfers all through the world.