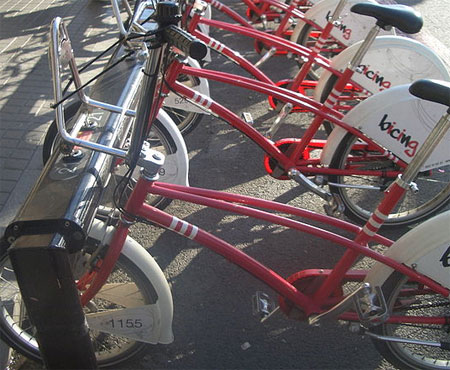 Benefits Of Cycling
Cycling has increasingly gained popularity as a fun sport all over the world. It is being enjoyed by adults as well as kids. Apart from being a fantastic workout, it also enables you to gain a lot of pleasure. Cycling helps to burn off the extra calories form the body and helps in reducing problems like obesity. Cycling even for small time durations can help to improve and boost metabolism level of the body and hurrying up with your weight loss program. People who take up cycling in their daily routine have a comparatively balanced body with more coordination. The various benefits of cycling are:
1.Prevents the risk of heart disease.
Cycling reduces the risk of many heart diseases. Fundamentally cycling is an aerobic exercise and supplies a lot of oxygen to the heart and the rest of the body. It provides a workout to your blood vessels, heart and lungs, thus reducing the risk of many heart problems like high cholesterol and high blood pressure.
2.Strengthens and tines the body muscles.
Cycling offers a workout to the muscles of the upper thigh, calf muscles and backside muscles. It thus helps in strengthening and toning of the body muscles. A few minutes of cycling every day helps in assure trimming and toning of the body muscles.
3.Helps build body stamina.
Taking up cycling as a regular fitness activity helps in building body stamina. The person's endurance and energy to perform various daily activities increases and he is able to perform them efficiently.

4.Helps to reduce weight.
People suffering from problems like obesity and excessive fat can reduce a lot of it by taking up cycling in their regular fitness program. It helps in the management and reduction of excessive fat and weight and makes the person slim and thus free from diseases.
5.Helps to get rid of psychological problems.
Cycling is a delightful physical activity. The enjoyment that is attained while cycling helps to relieve the person from psychological problems. Thus cycling is an easy means to get away from problems like stress, depression and anxiety.

6.Helps to reduce blood pressure
Cycling also helps in controlling the levels of blood pressure and preventys the risk of heart problems.
7.Environment friendly activity.
Cycling is an absolutely environment friendly activity. It causes no noise pollution and releases no harmful chemicals into the air. It thus, keeps the doer free from the negatives of noise and pollution.
Along with all the benefits to the health of a person cycling is the most cost effective means to travel short distances within a city. It is a complete relaxation activity and provides you a chance to spend quality time with friends. It thus acts as a mood enhancer and is the best means to move around in places of close vicinity.