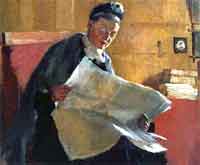 Benefits of Airbags
The main reason for the invention of airbags was to keep individuals safe, particularly during car accidents. Airbags were initially positioned on the side of the driver, but nowadays they are also placed on the front passenger's side. The following is a broad look at benefits of airbags.
1. Reduce cases of death
A recent research indicates that having airbags installed in cars reduces the likelihood of death caused by car collisions. In sports vehicles, drivers had a 50 percent reduced chance of death from car accidents. Even though it is not compulsory for car producers to comprise side airbags in their models, most of these producers install them since more evidence demonstrates their benefits.
2. Prevent chest injuries
The front airbags were specifically designed for protecting both the front passenger and the driver from chest and head injuries. In fact, nowadays certain models also include torso airbags. The likelihood of getting serious head complications from hitting yourself on the dashboard, windshield or steering wheel is greatly lowered with airbags. Wearing the safety belt is also vital in reducing the prospect of death or injury.
3. Reduce insurance rates
Owners of cars that have important safety features such as airbags usually get great insurance discounts. Although airbags usually increase the price of a car, it costs less to cover it. An added advantage is that side airbags could further lower the insurance rates.
4. Prevent brain injuries
Studies have discovered that most people who died when their cars were hit from the side suffered brain injuries. Equipping vehicles with side airbags therefore helps to guard against brain injuries.
While airbags assist in preventing fatal injuries during accidents, they can also cause injuries themselves. That is why experts highly recommend that a person sits about 12 inches from airbags whenever possible.