The Benefits Associated With Action Research in Education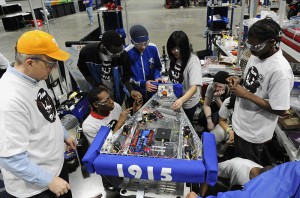 Action research in education is of great importance because it allows the teachers improve on their teaching while the students improve their reading as well as their studies in general due to the improved teaching skills of teachers. This form of research is meant to solve progressive problems or immediate problems which are meant for community improvement or individual benefits in education field. The action research is most of the time conducted by professional researchers to make the process as successful as possible. There are so many benefits that are associated with action research in education. Some of them are discussed in this article in details below;
Action research helps teachers understand the culture of schools they teach
During the action research, most teachers are able to learn how to know and cope up with the culture of schools they teach. This is very important because it helps them to avoid conflict with the students as well as the school management. This in return allows the teachers build better relationships even with the students and other staffs.
Action research helps teachers gain confidence in their teaching
Action research is of great importance to the teachers because by carrying out this research, they are able to gain great confidence needed for their work which requires a lot of patience and understanding of different characters from the student groups. This confidence is important while teaching so that student doesn't doubt what they are taught as well as encouraging them to work hard and be confident as well.

Action research helps to challenge the teachers to understand what student know and how they learn
By taking action research, the teachers are challenged to get to understand their students better, what they know and how they learn. This also benefits the students especially the slow learners because the teacher will be able to know how they can help them improve their studies. This is a good thing because it will also build a better relationship with the students and encourage them to do better.
Action research help to sharpen teachers reasoning capabilities
The teachers are able to have their reasoning capabilities sharpen by taking the action research. This helps them give their students the best teaching and thus allowing they become better thinkers in future. Having better reasoning capabilities also help in the development of disposition and to self monitor their teaching practices to make it more professional.
Action research help to increase problem solving skills of the teachers
By undertaking this action research, the teachers become more armed with problem solving skills which they can apply to solve conflicts among the students or fellow teachers. This is also important in their families allowing them to be better problem solvers in their own families.
There are so many other benefits of action research and those discussed in this article are just among the many benefits. Most schools are encouraged to allow the teachers undertake the action research as often as possible to improve the quality of education of the students.