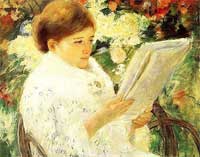 Benefits of vSphere
Run critical business operations with ease and respond with confidence to your company's needs with vSphere – a leading industry virtualization platform designed to help build cloud infrastructure. VSphere comprises several useful components that transform application hardware into a single resilient environment. Listed below are some of the popular features of vSphere that make it a robust virtualization tool.
1. Provides reliable IT services
Vsphere is currently the leading virtualization platform in the industry, creating reliable IT services and cloud infrastructure as well. By leveraging vSphere's industry experience and technology, this virtualization platform delivers uncompromised control with agility, while preserving consumers' choice. With that said, vSphere is still a reliable virtualization platform when it comes to cloud computing.
2. Reliable infrastructure services
Vsphere has a number of reliable infrastructure services that comprehensively virtualize network and storage resources, arrange them precisely so they can be used by business applications based on priority. Regardless of operating system or application type, these components provide built in level controls.
3. Memory management
Vsphere virtualization platform provides a high performance experience that abstract main server hardware information and allows sharing between multiple virtual servers. This is because of its reliable memory management, as well as scheduling capabilities that provide even better performance than physical main servers.
4. Cloud computing
Vsphere is an efficient virtualization platform as it supports cloud computing and the use of VMware as the datacenter, which then co-exists with third parties like Nirvanix and Amazon. Cloud computing primarily serves business applications that need high level performance.
5. Virtualized servers
VMware storage, on the other hand eliminates the intricacy associated to storage hardware. In other words, vSphere allows efficient sharing as well as access to storage hardware by multiple virtualized servers.
Vsphere is a robust virtualization tool as it enables cloud computing as well as the connection of multiple virtual servers.