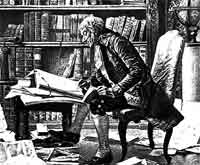 Benefits of Vaccines
Vaccination is a medical procedure that is carried out to provide immunity against infectious diseases, without having adverse side effects on the body. Although vaccination is effective in terms of providing protection from disease, studies show that it is not completely efficient. While they have their perks, their cons are also evident.
1. Boosts the immune system
Though the infectious organisms are altered to ensure they don't cause bodily harm, they have the ability to create the infection. In the process, your immune system produces antibodies that fight any foreign organism. Therefore, vaccination improves function of the immune system to provide protection from hazardous diseases.
2. Protects the community
Vaccines not only help to protect your from disease, but also protect those around you as well. This is mainly because vaccines destroy infectious agents that transmit diseases. In simple terms, vaccination will protect you from disease, as well as those in the community. If more people receive vaccination, disease outbreak is highly unlikely.
3. Reduces risk of cholera
Immunizations make individuals immune to infectious disease by injecting harmless agent into the body. Vaccinations therefore protect children from diseases, including whooping-cough, measles, diphtheria, tetanus, poliomyelitis and cholera.
4. Cheaper than cost of treatment
It is essential to immunize your children from disease because preventing diseases is less costly than curing them. For instance, tetanus is not easily treated but might be prevented through inoculation. I am sure you agree with me that prevention is better that cure.
5. Vaccinate against childhood illnesses
The government has set up funds so that children are immunized from cholera, typhoid, and measles just to mention but a few. Moreover, there are many facilities you can take your children to receive vaccination such as maternity homes and children hospitals. Reputable health organizations like UNICEF and WHO further emphasize on the importance of vaccination.
Vaccines also have their share of disadvantages as well. They may cause adverse reaction when injected into the body, including swelling or mild pain, irritability and mild fever.