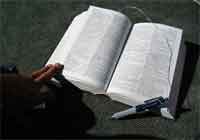 Benefits Of Training
Training is a learning process, which involves the attainment of knowledge, sharpening of concepts, skills, rules, and improving of behaviors and attitudes for enhancing the performance of the employees of an organization. Training is organizational activity that leads to skilled behavior. It helps the employees learn to achieve the goals of their organization. It helps them know the exact ways of reaching a particular level. and provides them the knowledge to fulfill their dreams successfully. Thus , a training has numerous benefits both for the organization and the employees. A few of these benefits are:
1. Makes employees remain competitive.
The world of business is changing continuously. It is therefore important that organizations provide training to their employees throughout their careers. Employees provided with continuous training become capable of facing competition and stay ahead.
2. Keeps the employees motivated.
Regular training keeps the employees motivated. They develop new skills and knowledge, which help in reducing boredom during work. Training needs a lot of investment and thus makes employees feel that they are valuable to the employer.
3. Helps develop positive attitudes.
Training helps in creating positive attitudes among employees, thus benefitting them as well as the organization.
4. Cost effective.
Training is a cost effective method of running an organization. It helps in reducing employee turnover and reduces the expense of hiring new employees. Training boosts up the bottom line and helps to reduce the organizational costs by lessening wastage of time and materials, costs of maintaining machinery and equipment and accidents at the workplace thus leading to low insurance premiums and reduced absenteeism.
5. Improves bottom line
Employee training helps in improving employee performance and productivity. This in turn results in an improved business and bottom line.
6. Helps in staff retention.
Regular induction and on the job training helps in staff retention.
7. Enhances quality and productivity
Regular training, which is capable of meeting the needs of both staff and the organization can help in increasing the quality and productivity of business. It helps to foster accuracy, efficiency, and greater customer service.
8. Creates flow on effect.
When training is provided to employees of one particular department, its benefits flow through to almost all departments and levels of the organization.
Training is not only beneficial but is essential for the sustenance of a business. It helps both the organization and the employees in knowing their position. Regardless of the entry level capabilities of employees, they will always learn the way to become better by acquiring knowledge, abilities and skills, through professional development.