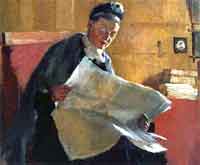 Benefits of Technology in Schools
Technology has transformed schools in various ways and most classes are now being fitted with computers and also smartboards. The technology accessible today has benefited students by providing them an immense wealth of information, which improves the style and speed of learning. Here are the advantages of technology in schools.
1. Improves connectivity
The use of technology in schools has improved the connection between students and their teachers both inside and out of school. For example, by supplying all students with laptops for personal and school use, creative literacy is greatly enhanced through connecting teachers and students to a greater community outside of the classroom. This also allows learners starting with an information technology tool that they might use in the future while working.
2. Increases education resources
Developments in networking, which is a key component of technology, have led to the connection of many schools together with their students and staff. This has made a vast amount of learning resources and also information accessible to all. For instance, a thesis by a teacher at one college might have been archived or shelved only at the specific's library. However, through technology it now becomes simply for another university to access the thesis through downloading it.
3. Enables distance learning
Web-based learning through using online courses has been enhanced in quality with the advances in information technology. Actually, some colleges and universities now offer undergraduate courses that can be entirely taken on the web, creating more opportunities for learning. Furthermore, these online courses provide more flexibility, enabling students to finish their coursework on their own timetables. For individuals reluctant to stop working, online courses offer the best solution.
Nonetheless, technology in schools may have its own shortcomings. For instance, it causes a likely loss of essential interactive capabilities as well as communication skills due to the enhanced access to information.