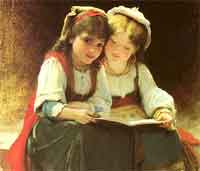 Benefits of SharePoint
A technology that enables sharing of office documents online. It is a server program used to implement business processes, facilitate collaboration, provides access to information, content management and so forth.
1. Improves team productivity
SharePoint enables you to connect business partners with the resources and information they need. You can organize documents, coordinate calendars, and receive updates and notifications through communication features such as alerts and announcements. Also, you can use new templates to create wikis and blogs.
2. Data management
SharePoint has improved management abilities which enable you to activate document checkout, and also make revisions before editing. Moreover, it provides document security to ensure there is no information breach.
3. User friendly interface
It has user friendly interface including enhanced menus and view, which help simplify navigation among team sites. It also integrates with other productivity tools, such as Microsoft office programs that enable users to create workspaces, edit documents, update calendars and view notifications.
4. Easy implementation of services
While it is easy to create team workspace in SharePoint, companies looking to have a customized interface for their work teams can use application templates to address specific task or business processes.
5. Creates collaboration workplaces
SharePoint is not only easy to manage, but also enable companies to deploy tasks without administrative effort, from a single-server to other enterprise configurations. Since SharePoint enable you to share deployment settings, pre-planning is essential to ensure you get started faster.
6. Provides information security
SharePoint services provide advance administrative tools to ensure security of data, while reducing cost. Moreover, it enables you to control memberships, set up new tasks and manage multiple workplaces online.
7. Integrates with office applications
Windows SharePoint integrates with common Office programs to ensure you can access scalable applications with ease.
The main drawback of SharePoint is definitely unghosted pages, which make it impossible to edit or update the document.