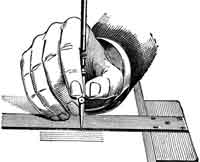 Benefits of Safflower Oil
Safflower oil is derived from safflower seeds and it is a very healthy vegetable oil. The high polyunsaturated fat content of safflower oil has useful effects on the body. Safflower oil has several advantages over other kinds of oil as shown below.
1. Cardiovascular benefits
Safflower oil has a low saturated fat content and high unsaturated fat content and this makes it the best option for the cardiovascular system, especially the heart. It is also an excellent Omega 6 fatty acids source that assist the body in burning fat rather than storing it. In fact, these fatty acids have a vital function of producing prostaglandins, which assist in balancing blood pressure, guiding the immune system's inflammatory response and controlling muscle contractions.
2. Prevents ageing
Safflower oil comprises of high amounts of vitamin E, which is a powerful antioxidant. It works by cleansing the body and eliminating free radicals that cause harm and ageing in cells. This action helps to inhibit the advancement of various ageing signs like wrinkles. It lessens the formation of wrinkles though hydrating, smoothing and softening the skin.
3. Benefits the skin
When topically applied on an individual's skin, the antioxidant and soothing effects of the safflower oil assist to treat inflammation and damage. That is why it is a common ingredient in most cosmetics, soaps, moisturizers, lotions and sunscreens. In dry skin conditions like eczema, safflower oil assists in reducing inflammation, thus quickening the healing process.
3. Hair conditioner
Safflower oil can also be used like a natural conditioning treatment where it is massaged into the scalp and hair before shampooing. It dilates the blood vessels present in the head, which encourages proper circulation of minerals to the hair.
Safflower oil also has its drawbacks just like other oils. It has high calorie content and if taken in large amounts, it can cause weight gain.