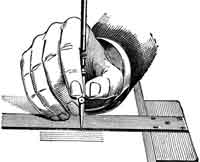 Benefits of PMP
Project management certification is the most valued qualifications in project management. Having this certification demonstrates that one has the experience of managing projects without any difficulty whatsoever. If you are a project manager seeking to maximize your skills and stand out from the rest, the PMP certification can help you attain the desired goals.
1. Boosts your self-esteem
Honestly, getting a PMP certification is not a walk in the park, especially if you are always busy trying to meet deadlines at work. It is a challenge that will help you gain more knowledge, self-confidence, and network connections you never thought of having.
2. Stand out from other employees
If you have attained PMP certification after successfully completing your exams, indeed you have the qualifications to prove it, and a standardized experience. This in turn will help you stay ahead of the competition, especially when you want to apply for a higher position at the workplace.
3. Benefits your organization with experience
Once you have completed the certification procedure, you will possess the standard experience in project management practices that can be implemented in your company projects. This means you will have an added advantage in regards to problem solving.
4. Command better pay
PMP certified managers usually receive a starting compensation of around $80, OOO annually. Overall PMP qualifications will increase your salary by 20% over non-qualified project managers. Having a PMP certification is therefore a must have for project managers.
5. Increases networking communication
When you receive the PMP certification, you will have the ability to help your co-workers to pass their exams. In addition, you will establish a network with those holding PMP credentials. These contacts may help you get better job opportunities.
Attaining a certification in project management is time-consuming, as well as challenging. For this reason, one needs to be commitment to achieve the set objectives.