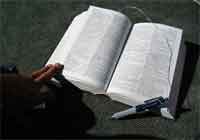 Benefits of Picasa
Picasa is Google's highly effective photo organizing and editing software that is accessible for free. It will assist you easily find, edit, organize and also share your favorite pictures on the internet. In addition, Picasa offers several ways to share pictures, with all of them being integrated tightly with other efficient Google products like Hello, Gmail and Blogger. Here are major advantages associated with using Picasa.
1. Simple interface
In contrast to other picture sharing websites like Flickr, Picasa is a simple site to use. Actually, you can keep backups of your pictures online with Picasa. All you need to do is simple log onto your account and then click the option that says Sync to Web.
2. Easy picture editing
Even though Picasa may not be very powerful as compared to some editing applications like Photoshop, it is a very good application for editing pictures. It substitutes most hard tasks with easy buttons and sliders. Because of its speed and simplicity, many people prefer using Picasa for quick image editing. It also offers the benefit of saving the original image, which is useful if you want to change it back.
3. Appealing and fast
The photo viewer of Picasa offers an appealing substitute to the pale looking default photo viewer of Windows. It even pops up pictures in a smooth animation, while providing various options. The Picasa photo viewer is regarded as an aesthetic method of viewing images that does not even need you to utilize any other component of Picasa.
4. Integrates with other products
As Picasa was created by Google, it integrates well with other Google products. This is more observable for people who already have Gmail accounts as they can share their Picasa photo albums easily.
While Picasa is easy to publish and use, it is better to use Flickr as it offers more features and makes finding photos and sharing easy.