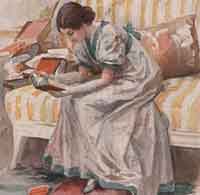 Benefits of PDF
Portable Document Format or PDF is a type of file format used for representing a document that is free of the operating system, hardware and application software used initially to create it. There are innumerable benefits of using the PDF file format and the following are the most important benefits.
1. Portable
As indicated by its name, PDF files are highly portable and thus they are readable on various types of computers including those running on Windows, Linux OS or MAC. All you need to have is the appropriate software for reading PDF files that are currently very many in the software market. You can therefore read your PDF files anywhere using free applications like Adobe Reader.
2. Secure
PDF files provide a secure and simple approach for the sharing and transmission of data since they support very high security and data encryption levels. In addition, the user access level can be customized where necessary. PDF files can be signed digitally in order to confirm their authenticity. This makes certain that important documents are not sent to the wrong people. Moreover, there is almost no likelihood of PDF files getting damaged due to virus infections, making it a trusted and safe method of data sharing.
3. Preserves visual aspects
A key PDF benefit is that it preserves visual aspects created in the initial document prior to converting to the PDF format. For that reason, all the graphics, text and images that you have created in Microsoft Word can then be easily viewed on the PDF format. Most businesses usually require the use of multimedia content and graphics for professional document presentation. PDF files are therefore the most appropriate choice as they support multimedia or graphic content.
A major shortcoming of the PDF format is that it is hard to read since the files are usually laid out using standard A3 or A4 format pages. This means you are going to spend most of the time scrolling from end to end when viewing PDF files on a pc screen.