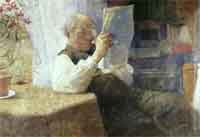 Benefits of Patient Education
Patient education is a set of education activities structured to enhance patients' health status and health behaviors. It focuses on improving patient health and slows the development of diseases. Nonetheless, family and patient education has more to it than this purpose. In other words, an informed patient can improve the outcome in his or her treatment, reduce length of stay, and identify errors.
1. Knowledge is power
Patients should put in mind that education is power, meaning that patient education has an active role in improving their health. It gives them an opportunity to monitor their health in order to identify mistakes that could diminish their chances of recovery. Today, most patients don't understand the importance of advocating for their rights and only heed to doctors advice.
2. Prevention is better than cure
We all know that prevention can to keep a disease under control before it worsens. For instance, by educating patients on the benefits of good nutrition and the need to avoid unhealthy diet s you may help reduce their risk to obesity. Weight gain often leads to the development of other conditions that could otherwise have been averted through patient education. This is the reason patient education is essential for faster recovery.
3. Creates awareness
Patient education also creates awareness. For instance, educating patients about the dangers of poor eating habits will help prevent the risk of disease. Moreover, teaching them about the importance of exercise to overall health can help reduce their risk to diseases, such as heart attack and stroke.
4. Patients participate in decision making
In addition to increasing awareness, patient education also plays an active role in decision making. When patients are allowed to participate in decision making, they can easily identify errors thus reduce treatment complications.
Patient education is the only sure away to prevent malpractice claims.