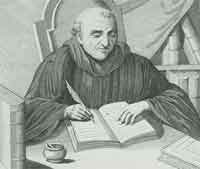 Benefits of Owning Rental Property
Owning a rental property has its share of pros and cons. However, you can make it a success when you apply a few effective strategies that guarantee to help you save money and time. Many property owners these days are seeking to broaden their scope by investing in real estate apart from bonds and stocks. This is a great way to generate additional income, not to mention the fact that it helps you deduct mortgage tax.
1. Expenses
It is almost without doubt that owning a rental property help to deduct expenses, including securing tenants, repairs, cleaning services, and landscaping. Deductions are allowed to pay for property taxes, mortgage expenses, as well as insurance premiums. These deductions therefore reduce the taxable income.
2. Learn new skills
Unless you consider having repair services to fix problems stemming from electrical problems, plumbing, as well as other parts that require repair, you might try to fix these problems yourself. For instance, you can take a short maintenance course and save thousands of dollars. This can help you save money for personal projects, increasing your savings in the process.
3. Pay your monthly mortgage
Owning a rental property can help you meet your mortgage payments on time, therefore avoiding direct costs altogether. First of all, you need to check with a lending institution, like a credit union or a bank, to familiarize yourself with the requirements for refinancing a property that will act as a source of investment. Thereafter, determine whether renting the property will enable you to pay your mortgage, as well as buying an additional property.
4. Enjoy the revenues
The renter's monthly payments will eventually turn to investment opportunity, further increasing its ability to generate additional income as well as increasing its value. You can then decide to invest in real estate or simply save the monthly payments.
Owning a rental property is challenging since you have to deal with sudden repairs, maintenance, and insurance just to mention but a few.