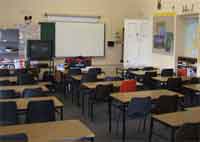 Benefits of NLP
NLP is a method of understanding how people reason, influence and also change. NLP can assist you to unlock and fully develop your skills. It is also very effective in assisting you connect, communicate and influence other people. The people who visit an NLP coach or trainer are actually gifted people who have realized that they can achieve even more than what they are doing. Here are some of the major benefits of NLP.
1. Fosters better relationship
Employers are going to be able to make more productive commercial relationships with many different people. This means they are going to have better success rates in preparation and accomplishment of set objectives. Through the development of a greater awareness as to how people are motivated, employers can be able to increase the productivity of their team.
2. Enhances the performance of individuals
The NLP program assists sales people to develop vital long-term relationships with consumers and thus greatly reduces buyer remorse. It also improves questioning techniques enabling sales people to accurately define consumer requirements and encourage the desire to make a purchase. Additionally, NLP provides important sensory language that can be used to present products with a larger impact. The sales people also become less vulnerable to denial and more resilient for consistent results.
3. Great for relationships
Some people appear to intuitively comprehend relationships while others are completely unaware of the rules of seduction. The NLP approaches provide some effective resources and insights for people who are looking to seduce, attract or build relationships.
4. Sporting achievement
It has been proven that sports people can actually experience considerable developments in their overall performance through the application of NLP. Through setting exciting and motivating goals that symbolize they own performance, sporting people can observe a positive impact on their results.
One of the major disadvantages of NLP is that it lacks experimental evidence that it leads to the modification of the neural pathways of the brain as claimed. Testimonial evidence only is not an assurance that these techniques have a permanent effect.