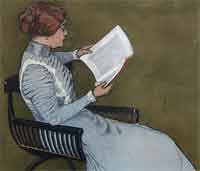 Benefits of Multani Mitti
If you have skin problems such as acne and black heads, then you are certainly familiar with multani mitti or facial mask. However, you might be hazy on how facial mask benefits your skin. So, the primary reason why you need to use multani mitti is to remove dead skin cells to ensure your face remains fair and revitalized. There are a variety of reasons why you should use facial masks and are as follows.
1. Improve health of the skin
Facial mask are very effective and not only make your skin glow, but also improve its health as well. Multani mitti will help to make you skin radiant and appealing by getting rid of blemishes and acnes. On the other hand, it also hydrates the skin, clear up black heads and whiteheads, and flush out toxins. Deep cleansing multani mitti will remove all the impurities and dead skin cells so that that the cream you use is absorbed more easily into the skin, leaving you feeling glowing and refreshed than ever before!
2. Reduces hair loss
Hair loss is normally temporary and is often triggered by hormonal problems, stress and post hormonal changes during delivery. Also, a deficiency in essential nutrients like iron, zinc and protein can cause falling of hair. Regularly wash you hair with multani mitti to prevent hair loss.

3. Removes acne and other blemishes
The removal of skin blemishes and acne scars sounds less painful as opposed to trying to achieve the same thing through skin peels and lasers don't you think? There is a variety of ways you can use to treat blemishes, but you need to be consistent with the preferred treatment. Facial mask or multani mitti is a popular remedy that you can use to reduce swelling and redness of the skin.
Although multani mitti is beneficial to the skin, it usually takes regular application before you see the desired results. For that reason, you should be patient and consistent in order to achieve fair complexion.