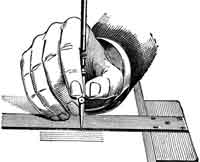 Benefits of MS project
Microsoft project 2010 delivers visually enhanced strategies to efficiently manage a wide array of programs and projects. From empowering your team to selecting the appropriate resources and meeting crucial deadlines, Project 2010 offers more intuitive experiences to ensure you remain productive and achieve amazing results.
1. Saves effort and time
Project 2010 saves effort and time with essential functions like filtering, text wrapping, scroll and zoom, auto-complete, and more. Quickly share schedule particulars through improved copy-and-paste, and maintain key formatting between other Office applications and Project 2010.
2. Familiar and intuitive
Contextual guidance and tooltips provide shortcuts and information to help you accomplish more in a short period. The ribbon makes using the tools simpler and a familiar experience with graphical menus to help you manage projects. In the new MS Office view, you can simply save, print, share, or publish several projects from different locations.
3. Powerful and flexible
User friendly scheduling ensures you are in control as it brings the ease and flexibility of project 2010 scheduling engine and the use of a popular tool like Microsoft WordÂ'® 2010. Work with summary files or use a more detailed method when it's convenient. On the other hand, place short notes as reminders to help you know where more schedule information is required.
4. Easier to share
With a new and visually improved timeline, you will have a clear view of milestones, phases, and tasks. New expanded text effects and color palettes help you monitor every timeline, so that that you can share deliverables and other important dates.
5. Collaborate with other users
Connect with other users by using Microsoft SharePoint 2010. You can share data with your team by synchronizing Project Professional 2010 with Project 2010 status updates. In addition, you can save your project documents to Share Point foundation team sites to collaborate on progress.
The main shortcoming of Project 2010 is that team members can not view the whole project, meaning they don't have a clue of what their associates are doing.