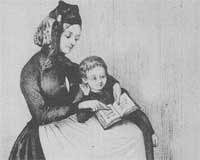 Benefits of Mosses
In spite of warnings by numerous environmentalists, Americans continue spending money and time on products which eliminate mosses from their lawns and gardens. Mosses are an essential part of most ecosystems raging from the floor of the forests to cave walls. Not only do they guard against soil erosion, but mosses also provide vital nest material that is used by numerous bird species. More benefits of mosses are explained below.
1. Easy planting process
Planting mosses is an easy practice that can be achieved successfully within a short time. For either planting bed or lawn, the ground should be free and should not contain any plants, leaves or any other debris. Once you have transplanted mosses, while taking care to keep the rhizoids intact, you then have to water them thoroughly. Avoid frequent traffic over that area for some time to allow the mosses to take hold.
2. Garden and lawn beautification
Mosses are naturally aesthetic and they offer a beauty that is maintenance-free. When sowed in the correct location, they have the ability of reproducing quickly. In fact, mosses can be used for replacing small parts of lawn grass that have been compromised by adverse weather conditions. Furthermore, mosses may be used in shade parks and gardens for complementing other shade-thriving plants. The area beneath huge shade trees like oak, tulip poplar and maple are perfect spots to plant mosses.
3. Herbal applications
Some types of mosses have extensive herbal applications such as the Iceland variety. For instance, Iceland moss is used in instances that demand easily-digestible and nutritious nourishment. These specific mosses act like mild tonics that are not going to upset the user's stomach. Normal doses will enhance digestion, overall nutrition and also increase appetite.
The shortcoming of growing mosses is that unless the area of growing them is not under constant shade and has lots of moisture then they cannot grow and mature properly.