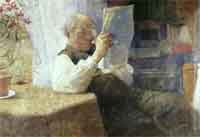 Benefits of Microfinance
Customarily, one had to apply for a loan in order to start a business, but that proved to be an obstacle to people with poor credit. However, microfinance institutions now offer basic financial services like savings, insurance and loans to unprivileged people. Microfinance institutions provide such services to the less fortunate; it can be a commercial bank, credit union, credit cooperative, or a financial non-government organization.
1. Provide access to funding
Typically, the less privileged acquire financial services such as loans through an informal relationship, which might prove to be costly and unreliable. In addition, most banks do not view the unprivileged as viable clients due to employment history or unstable credit and lack of financial security. Microfinance institutions often dismiss such requirements by providing small loans at flexible rates.
2. Encourage self-sufficiency and entrepreneurship
Unprivileged people might have profitable business plans, but they lack sufficient funds to meet the start-up costs. These loans give clients enough capital to get their plans off the ground and then begin turning revenue. They can pay off their loans in time then continue to gain revenue from the business indefinitely.
3. Manage risk
Microfinance can give unprivileged people enough capital stability, which gives them financial security from sudden monetary problems. Also, savings allow for improved nutrition, reduced illness, better living conditions and educational investment.
4. Empower Women
Microcredit also empowers women since they are the major beneficiaries. In the past, women were not able to participate in economic activities. Microfinance institutions now provide women with the capital they require to start business projects. This gives them more confidence and allows them to participate in decision making, thereby encouraging gender equality.
The main shortcoming to microcredit is that default rates are often high especially when borrowers are not able to pay off their loans due to unexpected circumstances such as illness or death.