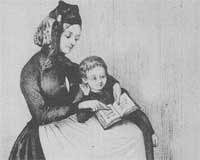 Benefits of Landscaping
Landscaping refers to the beautification of outdoor terrain through planting flowers, trees and also constructing walkways, water fountains and drainage. While some people consider landscaping as an expensive process, it is important to note that some benefits may be attained from undertaking in landscaping. Here is an explanation of the main benefits of landscaping.
1. Adds value
Landscaping adds value to the house and potential buyers are going to pay more money for a house that appears well maintained and nice both indoors and outdoors. We all endeavor to increase the value of our assets and landscaping offers a simple technique of doing that. A study done by researchers in the real estate field discovered that beautiful landscapes enhanced the value of the houses by about 14%.
2. Energy efficiency
Besides raising the resale value of a property, landscaping provides the advantage of lessening the annual cooling and heating costs. Carefully placed trees can cut about 20% off the energy consumption in a certain house for both cooling and heating. Landscaping assists in reducing heat accumulation in the house through absorbing and blocking most the energy from the sun during summer periods. Moreover, fences and trees are normally used like windbreaks for shielding a home from cold winds during winter.
3. Source of physical exercise
Landscaping acts like an excellent source of physical activity that does not place lots of stress on the joints or muscles. Even the elderly people can engage in landscaping activities without being concerned about getting sore muscles. There are several activities that you can do during landscaping that are manageable and easy to exercise your body. In fact, the workout you receive from frequent landscaping activities may assist you burn calories for effective weight management.
However, the landscaping process is costly, especially if you are hiring an expert to do it on your behalf.