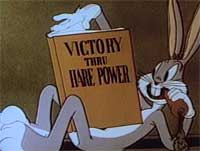 Benefits of Jailbreaking Iphone 4
Also known as hacking, jailbreaking is a process which allows iPod and iPhone touch users to run codes on their devices which they would not otherwise. The codes that run in iPhone 4 are authorized by Apple and in order to access more codes people jailbreak phones. Jailbreaking allows you to take complete control over your phone from customizing applications to running other carriers. The following are more benefits.
1. Carrier unlock
Jailbreaking the iphone allows the user to access different carriers. Many phone manufacturers usually code their cellular devices to work on particular operators. Such phones are carrier locked and unlocking the iphone 4 will certainly allow you use SIM cards from various operators. This means that you can use your iphone 4 almost anywhere in the world with ease.
2. More interesting applications
With a jailbroken iphone 4, it will be easy to install cydia which is like an application store where you can install applications from without the use of a computer or iPod touch. You can run more customized codes for new and interesting applications.
3. Speed
Jailbreaking the iphone 4 makes it respond fast. This means you can run applications fast and access the rest of your applications as quick as you need them. Accessing your web browser over Wi-Fi connection will also be much faster than before.
4. Customization
Jailbreaking iphone 4 provides the ability to change wall papers, ring and message tones as well. You can also have the opportunity to change caller ID just to mention a few.
However much jailbreaking the iphone provides many with the opportunity to exploit their handset fully, it raises security concerns. As soon as the iphone is jailbroken, it loses most of its security features and your data can be at risk of being stolen or manipulated.