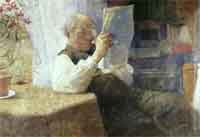 Benefits of ITIL Change Management
ITIL signifies Information Technology Infrastructure and it is a book series and also training manuals, which outline and clarify the most useful practices in IT. Effective ITIL Change Management protects both the business services and facilitates easy changes without the unnecessary control or bureaucracy. It could ultimately be described like change enablement. Here is a close look at benefits of ITIL Change Management.
1. Better change implementation
The ITIL Change Management is aimed at lessening risks of impact, exposure as well as disruption to business services. It allows first time implementation of changes and therefore saves both money and time. Actually, the value and importance of efficient ITIL Change Management practices to both the business and IT department cannot be exaggerated. Furthermore, it also offers the benefit of absorbing large amounts of changes.
2. Improves problem management
By using ITIL Change Management, a business will likely notice great improvements in availability and problem management. This is because they are capable of using valuable management data relating to all the changes accumulated through the process of ITIL Change Management.
3. Boosts productivity
ITIL Change Management offers the advantage of increasing the productivity of employees through providing high quality services and less disruption. The other method that productivity is enhanced is through reducing the number of crucial changes as well as the back-out linked to erroneous changes. Moreover, any back-outs are done more effectively and efficiently.
4. Improves assessment
ITIL Change Management enhances the assessment of various crucial factors. Besides improving risk assessment, it also improves the assessment of costs of any suggested adjustments before they can be implemented. This reduces the adverse effect of adjustments on the service quality.
A possible problem that may arise when using ITIL Change Management is that it may over-stretch the employees and thus cause business delays, which can be very costly.