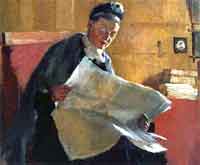 Benefits of Illegal Immigration in the United States
Illegal immigration has become a hot topic of discussion on both the local and political scene. Some claim that illegal settlers who are living in the United States work harder and are loyal than the citizens. On the other hand, detractors believe that illegal immigrants irreparably harm the U.S environment and economy, and hinder documented residents from acquiring job opportunities in public institutions.
1. Support the economy
Illegal immigrants play an essential role in the U.S economy. According to recent statistics, undocumented residents are somewhat unskilled and usually find job opportunities in the hospitality and restaurant industry. Employing them gives employers an opportunity to cut down costs and retain loyal workers in areas that many citizens feel overqualified to work in. In other words, expelling immigrants from America would have a negative impact on the economy.
2. Armed forces
According to the Department of Defense, more than 60,000 immigrants serve in the United States Navy and the Armed Forces. In fact, the Navy has the highest number of foreign members. This is a clear indication that immigrants play an active role in the military, as well as in the public service.
3. Manual labor
The capital made doing unskilled work and manual labor in the U.S provide food and shelter to illegal immigrants living in the United States. This is because most Americans feel too overqualified to do the work given to illegal immigrants. In most cases, illegal immigrants work in construction, meatpacking, agriculture, and other physically demanding jobs.
4. Death benefits
If you decide to name an alien as your sole beneficiary, the employer has an obligation to pay the benefactor upon your demises. In simple terms, being an alien has no meaning on this issue the employer is even obligated to pay the beneficiary even when he has returned to his home country.
Population is the main issue of concern when it comes to addressing the issue of illegal aliens. Many American towns are overpopulation, creating traffic problems.