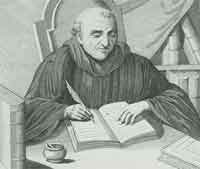 Benefits of IBM
International Business Machines, commonly known as IBM is a renowned IT consulting company in New York. If you are considering working at IBM or are a new member, you will notice that IBM offers a number of benefits, each designed to meet employee's needs-from income protection to health care, retirement security, as well as personal interests. Here are some of the benefits you can get as an employee.
1. Cash compensations
As an employee, you can get cash compensation such as commissions, performance bonus, awards, and base pay. When your performance is exemplary, you will receive better salary and you can share the top spot with the best achievers in the company.
2. Healthcare
The best thing about working at IBM is that you have the opportunity to customize your medical coverage to suit your family or individual needs. IBM medical benefits offer preventive care, comprehensive medical coverage to suit employees' needs, and protection against any cost of illness or serious injury.
3. Vision, dental and medical benefits
The IBM medical coverage also includes dental plan alternative and dental maintenance options, as well as vision coverage. Employees enjoy accident and sickness income plans, group life insurance and long-term-disability plan.
4. Flexible working conditions
Employees who have worked for more than one year earn two weeks of vacation every year. On the other hand, those who have worked for ten years and more earn three weeks of vacation. To ensure you can balance your personal life with your career, they provide flexible work plans.
5. Performance bonus
Eligible employees have an opportunity to increase their annual earnings through performance bonus. IMB also offers great incentives for exemplary performance.
Despite providing a number of perks, commuting and health care costs keep rising with no extra income. Many employees also assert that the company keeps eliminating reimbursement programs.