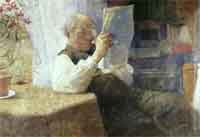 Benefits Of Hanuman Chalisa
Hanuman Chalisa adores and glorifies Lord Hanuman who is also considered as the principal devotee of Lord Shri Rama. Hanuman is the symbol of courage, Bhakti, selfless service, and humble disposition, all rolled into one. This great devotional work was created by Goswami Tulsidas who is quite known for his devotional work – the Tulsi Ramayan. Tulsidas ji revolutionized the Bhakti movement and enabled the common masses to narrate the glories of Shri Rama. Hanuman Chalisa is extremely effective in diluting the negative effects of planet Saturn, its transit or its major and minor periods. Apart from this there are many other benefits of Hanuman Chalisa, some of which are:
1. Brings divine knowledge.
Reciting the first doha of Hanuman Chalisa brings divine knowledge for the worshipper.
2. Transforms negative into positive.
Recitation of the 3rd Chaupayi of Hanuman Chalisa helps transforming people who have undesirable habits or are hooked on bad company. It also brings abundant strength to the worshipper.
3. Cultivates Rama Bhakti.
Recitation of seventh and eighth Chaupayi's of Hanumaan Chalisa cultivates Rama Bhakti in the worshipper. These chaupayi's also make the bhakt dear to the Lord.
4. Clears misunderstandings.
The 12th Chaupayi of Hanumaan Chalisa helps in clearing any misunderstanding between siblings and promotes unity between brothers.
5. Brings fame.
The thirteenth, fourteenth, and fifteenth Chaupayis of Hanumaan Chalisa help people in attaining glory and fame.
6. Drives away negative energies.
Recitation of the twenty fourth Chaupayi helps in moving away negative energies like saakinii, daakini, Boota, Pisachas, and black magical deities.
7. Good health.
Recitation of the twenty fifth Chaupayi helps in sustaining good health and makes the person capable of bearing any kind of injury or physical pain.
8. Makes the worshipper fulfilled.
Recitation of the thirty second, thirty third, thirty fourth and thirty fifth Chaupayi's make people enjoy a moral and fulfilling life. He or she doesn't have to face any worries or frustrations and is thus able to reach Shri Rama.
9. Relief from difficulties and pains.
Recitation of the thirty sixth Chaupayi by a devotee brings relief from all pains and difficulties.
When individual Chaupayi's of Hanumaan Chalisa bring such positive results you can imagine the amount of benefits a devotee can get by chanting the entire Hanumaan chalisa all through his life. Although Hanuman Chalisa can be recited any number of times by the devotees, but certain numbers have been given important in bringing about the positive effects of Hanumaan Chalisa.
People under the negative influence of planet Saturn should chant the Hanumaan Chalisa 8 times on Saturdays. Similarly people who wish to accomplish major tasks should recite the appropriate Chaupayi 1008 times with devotion on an auspicious Saturday Tuesday, or Thursday. This can surely bring positive results in their lives.