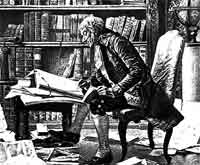 Benefits of Greek Life
Joining a University has many challenges and is an important step in life. As a freshman, you will have to adjust well in the new environment and establish new friendships. Many organizations, activities and clubs offer academic support, social activities, and leadership skills. Greek is a renowned club that is found in most Universities. Apart from giving you an opportunity to develop intellectually and socially, Greek membership is for life.
1. Friendship and sisterhood/brotherhood
By joining the sorority/fraternity club, you will meet other students from various backgrounds who share similar interests. The sorority/fraternity community typically fosters brotherhood/sisterhood and place a lot of value on friendship. Sisterhood/brotherhood promotes communal sharing.
2. Builds Leadership skills
In the sorority/fraternity, you will be given a specific duty. Despite your position in the community, you will have a role to play. In fact, Greek life will help you run meetings, motivate others, manage a budget – skills that you will need when looking for jobs. These days a degree in not enough to land you a well-paying job – leadership really matters.
3. Social activities
Another benefit of joining the sorority/ fraternity community is that you can participate in social events. The Greek community usually has a busy social calendar that includes dinner dances, backyard barbecues, Parent's Weekend, and Greek week among many others. These events will give you an opportunity to interact with members from other pledges.
4. Career networking
In today's job market, your résumé is not enough to land you a job. You need a cohesive network of people who can help you out in the ever competitive marketplace. Greek life is a stepping stone to success in the outside world. Therefore, joining a sorority/ fraternity is a future investment.
The busy social calendar can be too overwhelming for students who are not doing well in their academics.