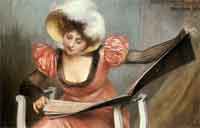 Benefit Of Full-Day Kindergarten
Many parents are caught with the dilemma of whether to leave their kids in full-day or half-day kindergarten. Often the dilemma can be distilled into two types – monetary concerns and time management. In either event, kids miss out on some benefits of full-day kindergarten if the parents opt otherwise. It may seem counterintuitive, but there are some good points.
1. It can be cheaper for the parents.
It sounds heartless, but few have billions in their bank. It is possible that full-day kindergarten would cost less than if the parents took care of the child personally.
2. Teachers can use the extra time.
Teachers who spend more time with their students are more likely to be able to teach them. Time spent together develops bonds of trust, which eases the child and allows children to learn better. It also allows the teachers to observe the children, which could lead to a more personalized instruction style.
3. Scheduling becomes easier.
Full-day schooling schedules usually match the daily work rhythm and thus, can potentially save parents two trips. They can save more if they have more than one child, in fact.
4. Students can also use the time.
The more time they spend in school, the more opportunities they have to learn. They have more time to discuss issues they may have with their teachers.
The obvious drawback would be that the parents naturally spend less time with their children. This may lead to problems in the future in terms of bonding, but can be solved by spending their free time with their kids. Should one choose to put their kids in full-day kindergarten, they will find that the risk is far outweighed by the benefits. A parent must choose carefully, as not all kindergartens are equal. It is best to interact with the teacher to personally gauge them before allowing them to handle their children.